About Us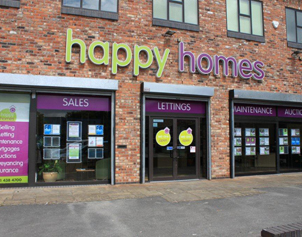 Finding the right place for you...
Finding a home, on a temporary or long term basis can be difficult in the world of lettings, which is both huge and sometimes unregulated. Our guiding aim is to take care of you and find the right place in which you can enjoy a happy stay.

We provide all the details of any home you want to see and then do accompanied viewings of your selected properties until you are happy you have identified your future home. We will then provide a standard contract to be drawn up between you and the landlord for your mutual protection.

At Happy Homes, we assure you that all essentials, such as electricity, gas, and water are made available before you arrive at your new home and for the duration of your tenancy. And we will always be available and on hand to resolve any problems which may occur.

At the end of the tenancy, we will ensure that the process of vacating the property is as smooth and free from worry as possible.

We'll find a home that suits your budget…
The amount of monthly rent you pay monthly will depend on which property you choose to rent.

Please be aware of all the costs involved in renting a property before you commit to a move. In addition to the monthly rent (paid in advance), you also need to pay the administrative fee and deposit a further one month's rent, which is refundable when you leave.

Speak to one of our team who can help you to calculate the total costs to you.
Property is our business…
We have developed expertise in property sales and letting.
We will use our experience to enable you to achieve your goal, whether it is to sell your property, find your ideal home or enter the world of the landlord.

William and Angela Casement founded Happy Homes in 1979, with the aim of building an independent family run property business. Drawing on their extensive experience in the building trade, Happy Homes now stands on a hard earned professional reputation, offering exceptional customer service and knowledge of the Manchester property market.

And our growing maintenance team will help you to ensure your property is welcoming and fit for purpose.