Landlords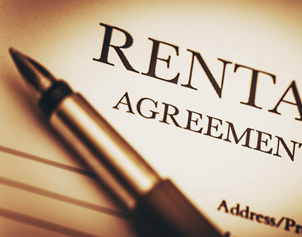 Taking the hassle away from letting…
At Happy Homes we offer a full lettings service and professional management package to remove the worry of day to day management, regulations and rent payments.
Our agreements with landlords have been honed over many years and we aim to provide you with a problem free service and give you the secure knowledge and assurance that your property is in safe hands. And our team is on hand to ensure you always get a helpful response in the quickest time possible.
Our management activity covers the full range of letting responsibility from locating tenants; offering advice on legislation and safety issues; assistance with documentation, experienced staff to help tenants with housing benefit queries and paperwork; insurance, contracts and property maintenance.
Our aim is for you to achieve a successful rental programme and our promise is that we will take as much care of your property as if it were our own!
Fees
Let only
£385 plus 10% of the first month's rent
8% Management fee
£385 finders fee plus the 8% Management fee
10% Management fee
£385 finders fee plus the 10% Management fee
Meeting your responsibilities will ensure a smooth path…
Committing the finance and energy to a rental project will reap you the benefits you deserve, and adhering to the letting compliance will ensure you don't get a nasty surprise.
Providing a safe, habitable home for your tenants is what you and they both want, and at Happy Homes, we will help you do just that.
While electrical safety responsibilities are the most apparent, over 2.5 million people in the UK get a shock from a faulty appliance; you have wider responsibilities to comply with the Fitness of Human Habitation rules under the 2004 Housing Act. We will ensure you meet the electrical, gas, smoke detector and other responsibilities to remove the worry of future liability.
Investment
Getting the right value from your property…
It is important to achieve the correct return on your investment and at Happy Homes we will support you in this aim by looking at comparable properties in your location to give a productive estimate on the price your rental property will achieve as soon as it goes to market. This will also ease the path to finding a suitable tenant quickly.

Our valuation team will advise you on market changes which may impact on the income you can expect, whether up or down.

We will also discuss how your rental yield and property value can be increased by completing necessary and desirable work prior to letting.