Investors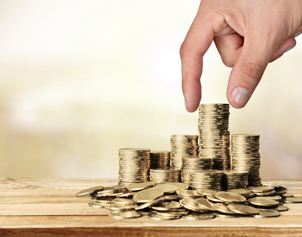 Finding the right property for you…
Whatever the current cycle of the market, you want to find the house to suit you or your future tenants.
At Happy Homes we work with both the seller and prospective buyer to reach a successful outcome for both parties. We take the time to understand your aspirations, and exactly the type of property you are looking for, before drawing on our decades of experience of the Manchester market to find the right house.
Happy Homes also offer a unique service to buyers where we source (find) a property for you to your specifications and your preferred area. This will give you peace of mind that we will find you the property you are looking for at the right price. We are working on your (The buyer) behalf and not on the vendors (Sellers).
Communication is vital to our continuing relationship and so we always stay in close contact until we have found the right property for you and at the right price.

Making sure the cost meets your budget…
When you have reached a figure you are willing to spend on a property it is a good idea to view properties around your budget, both above and below. Don't rule out viewing properties below your price range. You also need to be aware of the additional costs of buying a house, including stamp duty, mortgage fees, solicitor's costs and removals.
The amounts mortgage lenders are willing to lend fluctuate through the economic cycle, but will always be calculated on your ability to repay from rental or other income. Our advisors can advise you of the options available to you.
You know what you're looking for…
When you have decided on the type and size of property you are seeking within your budget, you then need to discover the local area and market. With our decades of experience at Happy Homes in this sector in Manchester, we can point you in the right direction.

Discovering the area is crucial. While a property may appear perfect, you need to know the location also works for you or your tenants. Local schools, transport links and facilities all play a part in the overall package of the property

Most home buyers view properties at the weekend, so a weekday viewing will often give you more time in the property and the opportunity to open negotiations if time allows. View more properties to get a comparison and idea of what is available for your money.

Ask plenty of questions to gain a thorough understanding of the property to enable you to make an informed decision. Our team will be available at all times to assist you with your questions.
Smoothing the process…
At Happy Homes we accompany all viewings.
The knowledge that having a member of our team visit the property with you gives you flexibility in arranging the visit, as well as the opportunity to ask questions while in the building.
We won't wait for you to pick up the phone to us, instead we'll keep in contact with you to make sure you're in the picture at all times, and that any minor obstacles can be overcome without delay. But we are accessible at any time and always welcome a call.

Our team of property experts will answer any questions you have around the practical and legal process as well as any costs you may incur as they arise.