Tenants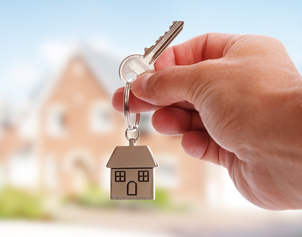 Our Service
Our service is fully comprehensive and includes accompanied viewings of your selected properties until you have identified your future home.
. We will provide you with all the necessary details about the property and a standard contract will be drawn up between you and the landlord for your mutual protection.

You can be assured that all essentials, such as electricity, gas, and water are made available prior to your occupation and for the duration of your tenancy we are at your disposal to resolve any problems which may occur.

At the end of the tenancy, we will also ensure that the process of vacating the property is as smooth and free from worry as possible.
Costs
The amount of rent you pay monthly will depend on which property you choose to rent.

As well as paying the rent, you may also be required to make the following permitted payments.

Permitted payments
Before the tenancy starts (payable to [Happy Homes] 'the Agent')
Holding Deposit: 1 week's rent
Deposit: 5 weeks' rent
During the tenancy (payable to the Agent)
Payment of £50 if you want to change the tenancy agreement
Payment of £5 if key is collected from the office or up to £15 if the key is needed to be delivered to your property for the reasonably incurred costs for the loss of keys/security devices.

Please note that out of normal office hours Happy Homes cannot be held responsible for loss of your keys. Any expenses incurred outside of normal office hours will be the tenant's responsibility unless you choose to take measures to stay somewhere else until the next normal working day.
Payment of any unpaid rent or other reasonable costs associated with your early termination of the tenancy

Other permitted payments
Any other permitted payments, not included above, under the relevant legislation including contractual damages.

Happy Homes are members of UKALA for our company Redress Scheme.

Happy Homes Client Money Protection is through UKALA Total Loss Client Money Protection for Landlords and Tenants. Certificate displayed in the office.
Housing Benefit
Happy Homes have experienced staff to help out all applicants on housing benefits. We help with all of the paperwork i.e.; applying for Housing Benefits, Appeals, Suspension of Housing Benefit and all other queries. We aim on helping you find a property that suits you and for the right amount of Housing Benefits that you may be entitled too.

Please contact the office for more information.
Letting details
If you like the property and would like to rent it you will need to:
Make arrangements to view the property.
Fill out the application form.
Provide two proofs of address(e.g. utility bill, council tax bill or bank statement)
Provide 2 proof of ID documents with photo (e.g. Passport, driving licence)
Pay any permitted paymentsable fees.
Pay the deposit, any other fees and first month's rent in advance.
Check and sign the inventory checklist,

tenancy agreement and other documents
The Happy Homes property support team can assist you to fill out the forms and answer any questions you may have. ;