Tenants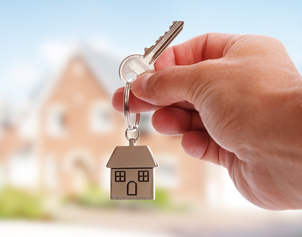 Our Service
Our service is fully comprehensive and includes accompanied viewings of your selected properties until you have identified your future home.
. We will provide you with all the necessary details about the property and a standard contract will be drawn up between you and the landlord for your mutual protection.

You can be assured that all essentials, such as electricity, gas, and water are made available prior to your occupation and for the duration of your tenancy we are at your disposal to resolve any problems which may occur.

At the end of the tenancy, we will also ensure that the process of vacating the property is as smooth and free from worry as possible.
Costs
The amount of rent you pay monthly will depend on which property you choose to rent.

In addition to the amount of rent you pay each month, there are a few things that need to be paid before you can move into your new home. These things are:
Administrative fee
£150 for a single application
£180 for a joint application or if a guarantor is needed
(Application fees for tenants are non- refundable)
One month's rent as a deposit
(you get this back when you eventually leave the property, as long as the property is left in good condition)
One month's rent in advance
Housing Benefit
Happy Homes have experienced staff to help out all applicants on housing benefits. We help with all of the paperwork i.e.; applying for Housing Benefits, Appeals, Suspension of Housing Benefit and all other queries. We aim on helping you find a property that suits you and for the right amount of Housing Benefits that you may be entitled too.

Please contact the office for more information.
Letting details
If you like the property and would like to rent it you will need to:
Make arrangements to view the property.
Fill out the application form.
Provide two proofs of address(e.g. utility bill, council tax bill or bank statement)
Provide 2 proof of ID documents with photo (e.g. Passport, driving licence)
Pay the administration fee and referencing fees.
Pay the deposit, any other fees and first month's rent in advance.
Check and sign the inventory checklist,

tenancy agreement and other documents
The Happy Homes property support team can assist you to fill out the forms and answer any questions you may have. ;